Sales and sales management are facing ever greater challenges. A commission management system can support sales effectively by providing optimum support for the sales strategy while keeping operating costs low by means of largely automated processes.
New products, campaigns and sales channels, regulatory requirements and the need for a state-of-the-art IT architecture all call for constant adaptation and readjustment of the commission management system. That is why a powerful solution must do the following:
make it easy to update the broker structures, commission agreements and rules
enable fast time to market for new products and sales channels
allow complex, rule-based calculations of commissions
support standardized and streamlined business processes
automatically process and bill commission cases
be based on a future-proof IT platform and offer standard interfaces for the integration into heterogeneous IT environments
Incentive and Commission Management (SAP FS-ICM), SAP's multi-industry solution for commission management, meets those requirements. SAP FS-ICM is used worldwide in 25 industries; in the German insurance sector, the solution is considered the market standard.
As longterm SAP partner, msg was significantly involved in developing FS-ICM and has sent more than 20 implementations into productive operation. We will be happy to assist you with comprehensive professional consulting and our technical expertise during the implementation, ongoing development and operation of SAP FS-ICM.
Get in touch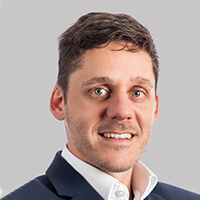 Steffen Bolenius
Senior Vice President
XM Strategy & Transformation