The software proportion of the sales value is increasing enormously
The exterior and interior design, motorization and comfort of a vehicle are often regarded by potential customers as important decision criteria for buying a new or used car. While electronic components have been integral parts for several decades, the software proportion of a vehicle's sales value, in the form of driving assistance, infotainment and other systems, only increased enormously with the turn of the millennium.

This has also increased the possibilities for processing and collecting the sensor data generated during driving already in the vehicle and transferring it to the manufacturer as part of individual customer consent. The number and quality of sensors installed in the vehicle has increased significantly, particularly as a result of the rapid development of Advanced Driver Assistance Systems (ADAS). At the same time, the scope of application, which was previously focused on vehicle and occupant comfort, is expanding significantly. Data, generated in this context, opens up opportunities to generate further unique selling points and to safeguard competitive advantages.
Fleet data sensor and data products derived from this
By networking an entire fleet of vehicles, information on weather, road and traffic conditions can be derived and communicated almost in real time. In most cases, customers are only interested in individual data products, but increasingly various data products (also from different providers) are being combined into a new product in order to derive further information. This increases road safety and paves the way for highly automated and autonomous driving. In this way, the data collected not only serves the company's own innovative strength in areas such as quality assurance and customer services, but also offers the possibility of offering the findings to other companies in the form of data products.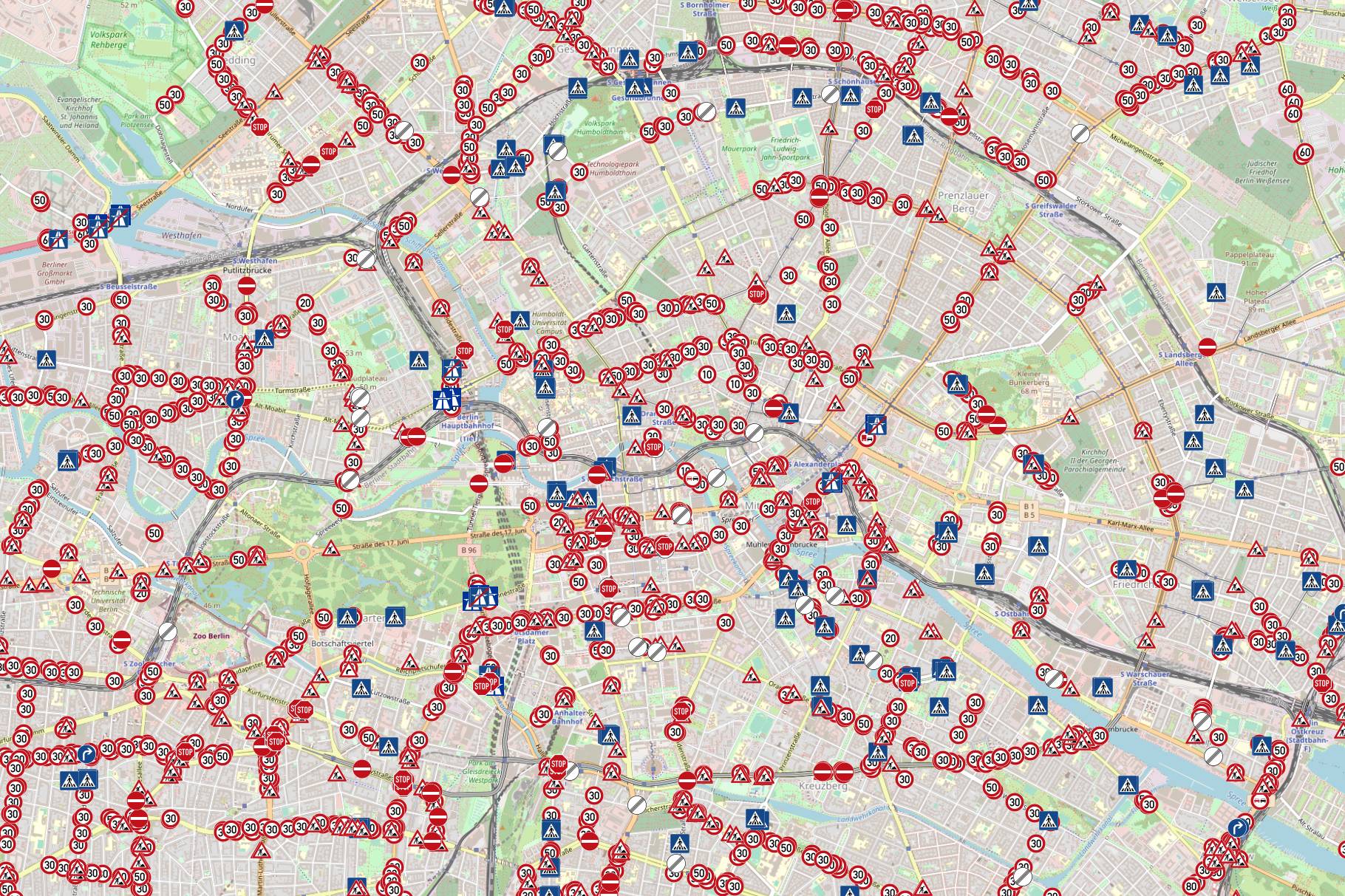 Fig. 1: Excerpt traffic signs in the center of Berlin
The applications that provide this kind of data product require the use of data science methods and machine learning techniques to explore, aggregate, classify, and (to) identify anomalies in huge amounts of data in near real-time. In this case, technical-methodological knowledge is relevant, as is a deep understanding of the respective domain.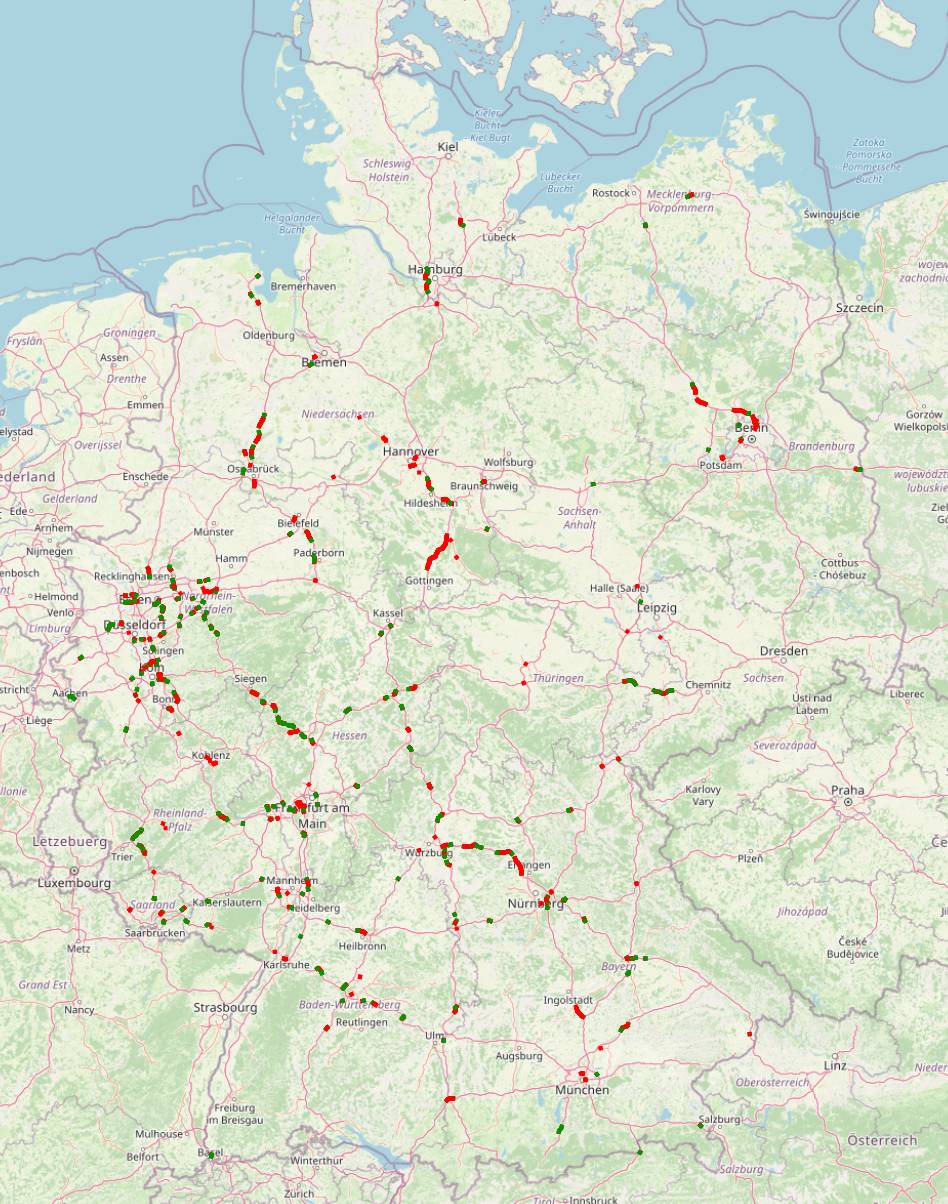 Fig. 2: Excerpt road works information Germany
In general, the modularization and integration of individual data products play a major role. In most cases, customers are only interested in individual data products, but increasingly various data products (also from different providers) are being combined into a new product in order to derive further information. This requires a flair for good product design in the area of conflict between completeness and data protection. In addition to all the challenges, however, the topic primarily means opportunities for automotive manufacturers to position themselves as suppliers of data products in new markets. Potential external customers include cities and municipalities, public institutions, map and weather services, logistics companies, startups, and many others.
Success factors in the provision of data products
In the development and operation of data products, there is a number of factors that we have found to be critical to success. These must be taken into account by internal and external customers alike:
Processing speed: In many situations, providing data with minimal delay is essential for the value of the data product. A real-time capable streaming architecture is indispensable.
Accuracy/precision: Aggregated values such as signal position must be as accurate as possible to meet the technical requirements of consumer systems.
Availability: The data product must be retrievable with very high availability and frequently historically versioned.
Flexibility: The dynamic interplay of development, changing customer requirements and legal requirements makes flexibility essential in many places. This includes, in particular, data organization and provision in various end formats, but also dynamic in-vehicle data queries and ultimately software updates over-the-air to enable the existing fleet for tomorrow's data queries.
Robustness: The data product must be able to handle errors in the input data and minimize their impact on the result. This means that the correct handling of anomalies, e.g., through statistical methods and machine learning, is a key to improving data quality.
Development efficiency: Only a data product that can be deployed in a highly automated manner can lead to an advantageous market positioning. Lean DevOps development processes, native on-demand cloud resources combined with modern data processing software save money.
Technologies: Only by using the latest technologies in the areas of real-time data processing, parallelization, machine learning, data storage, databases, etc. can the full added value of a data product be exploited.
Cloud: The availability of cloud technologies and cloud platforms enables the fusion of a wide variety of data sources and efficient and cost-effective data processing, as well as the delivery of the result to a large number of customers.
Data protection: Without customer consent, the collected data must not be used internally for development or externally for data products. The resolute implementation of privacy-by-design in all process steps enables simple customer information and correct processing of data in compliance with the GDPR and other data protection regulations.
The IT, automotive and data experts at msg
The msg group has in-depth IT and industry expertise. Experts in the areas of software development, cloud technologies/platforms, data science and artificial intelligence support our customers in the identification of data products, the evaluation of market opportunities, as well as in the entire process from development to go-live of a data product. In this context, we are at your disposal from consulting, conceptual design, technical specification and implementation of IT systems to operation and maintenance.
How can we support you with the topic of data-driven system and product development with the customer fleet?