10/03/2021
Climate crisis, polluted oceans, pandemics and irreversible species decline. The world is facing gigantic challenges. Today's successful companies are aware of their responsibility, are self-critical, mindful and question their impact. msg has always been committed to sustainability, has firmly anchored it in its corporate goals and actively pursues the topic. How? In this viewpoint interview, we talk about this with Dr. Stephan Frohnhoff, chairman of the board of directors of msg, and with Christiane Rimat, the head of the CSR (Corporate Social Responsibility) executive department.
More and more people want to know how companies are living up to their responsibility in terms of sustainable business activity. Why? And since when has this development made itself felt at msg?
Dr. Stephan Frohnhoff: msg employs a large number of young people. They are very interested in how the world will change over the next 40 years. This is understandable when we see how rapidly the world has changed in the past 40 years – with the advent of IT, which can be part of the solution to the problem. In addition, that the younger generation is once again taking a greater interest in politics and climate protection. I've observed a significant change here in the past five years.
Christiane Rimat: Actually, we've been feeling this development in the msg group for several years now. It became particularly pronounced in 2019 – and, in my opinion, waned during the Corona pandemic. Not within our organization, however. Even in the past year, we continued to work intensively on the topic and produced a new CSR report.
Who is more interested – customers or employees?
Christiane Rimat: My impression is that many companies now take CSR seriously and the topic has become established. It has long been part of inquiries and tender documents. That's also the case for us. Sustainability in its various dimensions is also very important to our employees. We communicate a great deal about it and our colleagues are committed to the good cause with lots of creativity and passion – even in private and that makes us proud.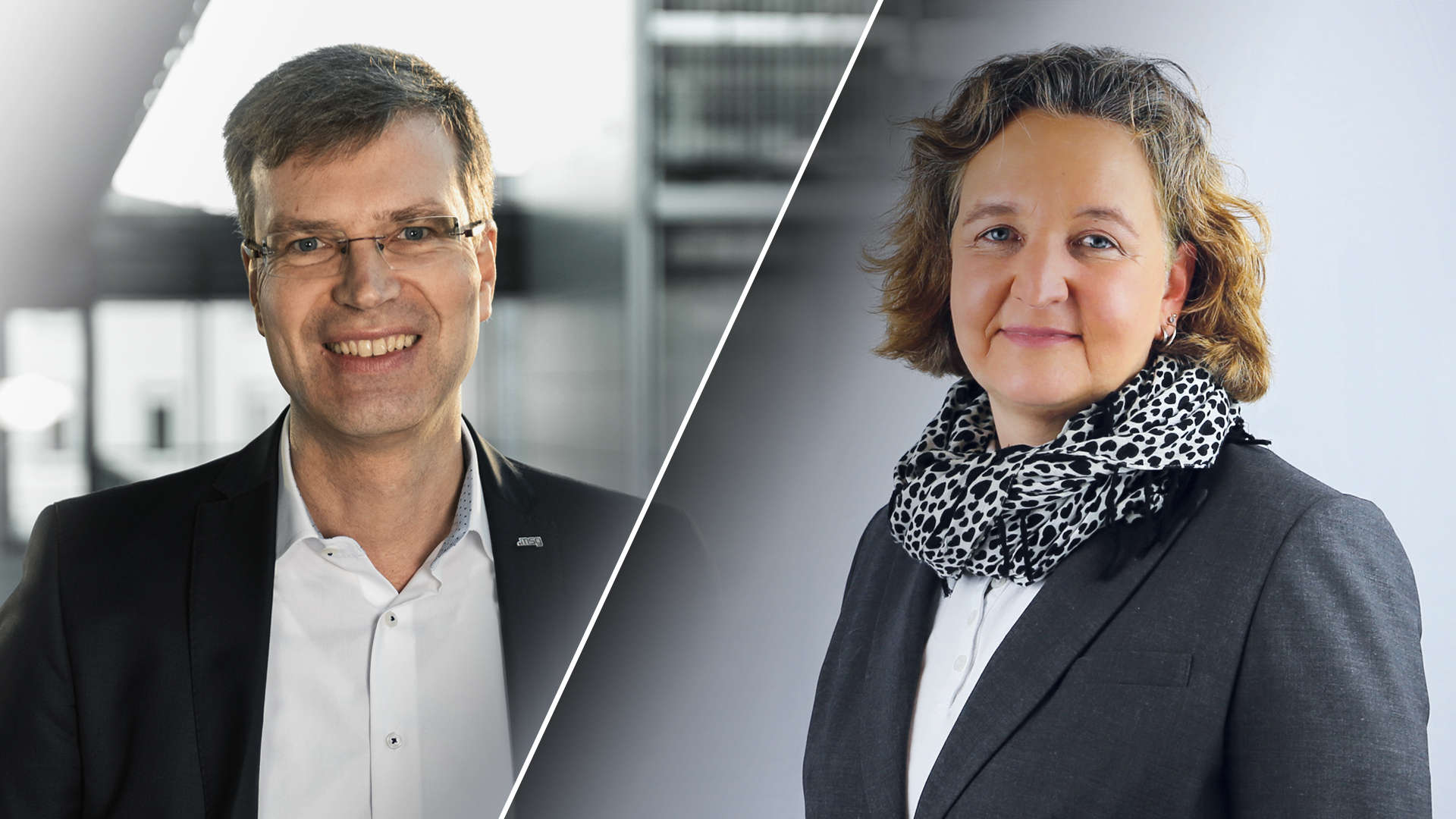 left: Dr. Stephan Frohnhoff, chairman of the board of directors of msg / right: Christiane Rimat, the head of the CSR executive department


Let's be honest. How do you rate "your" group of companies when it comes to responsibility?
Stephan Frohnhoff: We've been living our values for 40 years. "Sustainability" is an explicitly named value in this context. And not in terms of a purely philosophical concept, but as part of our overarching corporate strategy. That's a good starting point because CSR is thus deeply rooted in msg's culture. Of course, we have to face new challenges every day and rigorously further develop CSR. It is a cross-cutting, interdisciplinary task. And as such, we have also incorporated it as an executive department.
Christiane Rimat: Exactly. As a non-manufacturing company, we relatively quickly identified those topics where we could achieve the greatest impact: Mobility and power consumption. This is where we can make improvements. And the fact that Stephan Frohnhoff, our CEO, is personally involved shows how important sustainability is to msg.
CSR encompasses social, economic and ecological responsibility. What are the reasons for msg to become increasing involved in these fields?
Stephan Frohnhoff: We live social responsibility because it is a question of inner attitude. Without this, I don't need to seriously think about the other aspects. We act economically because we are a commercial enterprise – this is our core business. And ecological responsibility simply shapes the future of our global world. We have reached a point in terms of ecological changes where the consequences of highly damaging global warming or pollution of the oceans, to name but two examples, could no longer be corrected. At least not on the scale of human generations.
Christiane Rimat: As part of our company strategy, we put people first and have set up a program to this end. This applies equally to our customers, our employees and the users of our products and services. We show them all that we act responsibly. We know that, as a global company group, we can and do make our contribution in all three CSR areas. We also have the opportunity to draw attention to what we have already achieved and to motivate others. One example: We already use more than 96% renewable energy in our offices.
What is msg's focus when it comes to CSR?
Stephan Frohnhoff: We focus on topics that we are good at or can influence. These include the reduction of our carbon (CO₂) footprint in connection with mobility, as already alluded to, as well as our extensive social commitment, which also includes our contributions to open-source projects. Another focus for us as an IT service provider is CSR solutions for our customers, such as in the area of decarbonization, which means changing the way we do business by reducing our use of carbon.
Which benefits of CSR for the msg group have you identified? Does a clear sustainability strategy result in measurable competitive advantages, for example?
Stephan Frohnhoff: I think so. We do people business. Our employees want to find sense in their work and be proud of what they have achieved. Since we started publicly communicating "We put people first" as a guiding value, the number of applications to join the company has more than doubled. As far as customer business is concerned, CSR is a qualification criterion in more and more bid processes.
Christiane Rimat: In my opinion, corporate social responsibility is a good starting point to further network the msg group, which is structured by industry. CSR concerns us all!
What are the biggest challenges?
Christiane Rimat: To increasingly live up to our responsibility towards society and environment.
Stephan Frohnhoff: In my view, there is no one big challenge. For us, the preparation of the sustainability report in 2020 was an important milestone and a great success. It perfectly sums up the diversity of the challenges. Sustainability is the sum of many small steps.
Where do you see the greatest need for action in the coming years?
Christiane Rimat: Due to the many changes, I expect new challenges, some of which we are not even aware of today. In any case, digitalization can make an enormous contribution in the future to making our social systems as a whole more sustainable. For us as msg, this is a great opportunity in which we can actively help.
Stephan Frohnhoff: Clearly, our global climate situation: Germany has set itself the goal of reducing its national greenhouse gas emissions by 80 to 95 percent of the level of 1990 by 2050. As msg, we will already halve our CO2 emissions by 2025. In the case of power consumption, as I mentioned, this happened quickly. It is more difficult when it comes to transport and travel. As a consulting company, we naturally travel a lot - both to and from our customers and between our locations. The Corona pandemic has accelerated the change in thinking here. We now know that many things can be done remotely via video conferences or with the help of online tools. We need to preserve and consolidate these achievements even once the pandemic is behind us.
Does this require a comprehensive change?
Christiane Rimat: Of course, this involves a change in culture. I see major challenges in that regard this year. A fixed workplace in the office is changing. I assume that in the future we will only work in the office about 50 percent of the time that we used to before Corona. With the company-wide rollout of the msg.Check-In app, we are already setting the course for a return to the msg locations in a more flexible workplace world.
Stephan Frohnhoff: This might all sound pretty easy, but it actually involves a huge cultural change: Not all of us can work remotely equally well. And we don't yet have a homogeneous understanding of when to meet in the office and when MS Teams or conceptboard can also do the job. So once again, the biggest challenges aren't the technical issues, but the change in people's thinking – and thus in myself.