As one of SAP AG's consulting and development partners, we support our customers in the selection and implementation of complex systems from the SAP portfolio and develop add-ons as well as industry solutions to compliment the SAP portfolio.
Our teams of consultants assist you in all phases of your project: from strategic business consulting to the integration of SAP with existing SAP and non-SAP solutions, as well as in the qualification of your project teams and users. To ensure the success of your project, we rely on established methodologies and models, such as our Preliminary Study and the SAP Solution Manager, the approach model for implementation projects. As a result you receive mature and investment-protected, SAP-based solutions from a single provider.
Preliminary Study: Basis for project success
At msg, any SAP project starts with a preliminary study which greatly increases the security of your planning in regards to the project scope. It not only forms the basis for implementing the SAP solution, but also for creating a development plan for integrating the solution into your existing system landscape. The preliminary study also enables selected business processes to be portrayed in a prototype.
SAP Solution Manager: Approach model for implementation projects
As a SAP AG development partner and special expertise partner for insurance, we offer tailored and standard solutions leveraged against the latest SAP technology platforms. Thanks to our historical cooperation with our customers, we are able to support you with extensive know-how in product development, through proven methods and through our highly-skilled employees, who possess a rich spectrum of experience in all phases of software development.
We also developed FS-RI as a supplement to the SAP for Insurance portfolio. SAP for Reinsurance FS-RI is a reinsurance solution fulfilling both the requirements of primary insurance as well as those of reinsurance companies covering life, P&C and non-life. We also developed the Policy Management FS-PM in cooperation with SAP AG, as a cross-line of business solution for the entire primary insurance process.
As your highly-competent and reliable partner, we are also in prime position to enhance your existing solutions within the SAP environment through individual application systems and add-ons. This includes the creation of interfaces and migration programs, reports, dialog extensions and complex, transactional applications. We also work with you to meet your specific needs – either directly within your company or at our product development lab in Passau.
Since SAP NetWeaver has become available, we also provide all necessary creation and conversion services for your JEE applications on the SAP NetWeaver platform as a "powered by SAP NetWeaver" partner. Upon request, we also create new applications based on this platform to meet any and all of your requirements.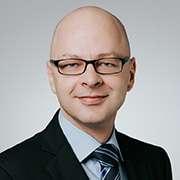 Based on our long-term experience and our development partnership with SAP, we feel we have an unrivaled knowledge of the entire SAP system landscape. That is why we are able to offer all the necessary supporting services for the setting up and the hassle-free operation of your SAP systems.
We combine our technology competence with business know-how and expert industry knowledge in order to find the optimal solution for your concern. As an experienced system integrator, we naturally ensure the smooth interaction of all system components.
As a development and software partner of SAP AG, we are able to provide a wide range of services that enable your company to achieve considerable time and cost savings.
Document Management & Archiving
Harmonization & Consolidation of Data