The cloud-based ERP solution for your business processes
With SAP S/4HANA Cloud, you generate new revenue by meeting customer needs. Combine data, processes and HR management in the cloud with professional services by SAP. Work with administration processes that have been optimized for project-related services and benefit from continuous innovations and the simplicity of the cloud. A holistic platform brings together previously isolated processes and data, giving you immediate insights you can leverage profitably.

With the Professional Services starter package, you get a comprehensive cloud ERP solution that meets the modern demands on the digital age. Gain a decisive competitive advantage by moving to the cloud with a higher level of automation, increased integration and more flexibility. Accelerate your order processing and map the entire business process in real time.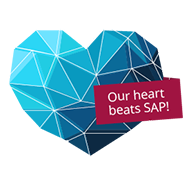 Do you have any questions?
Challenges
No optimal use of resources
Lack of visibility of project tracking
Delayed analysis
Inaccurate measurement of project performance and profitability
Multiple system integrations of core businesses
Complicated business processes
Service scope
Customer project management
Customer project analysis
Customer order processing
Internal project management
Project-based services
Project monitoring
Service and material procurement
Resource management
Integrated process for internal clearing
Settlement and invoicing
Financial and book closings
Reporting
Highlights of the solution
End-to-end planning and execution of customer projects
Real-time monitoring of project flow and margins
Optimized resource integration and invoicing
Simplified search and assignment of the correct resources to projects
Transparent resource monitoring
Service and material procurement
Milestone-based customer accounting
Integrated finance data with real-time posting in financial accounting
Faster and simplified period-end closing
Integrated finance report and business analyses
How can we assist you on your way to the Professional Services SAP S/4HANA Cloud® starter package?