The comprehensive solution in the field of cloud ERP
Digitalization and intelligent technologies are fundamentally changing the way production and manufacturing is done. SAP S/4HANA cloud offers component manufacturers the opportunity to make greater use of the potential of intelligent technologies to achieve more efficiency and transparency in production.

With the implementation package component manufacturer SAP S/4HANA Cloud®, you get a comprehensive solution in the area of cloud ERP that meets the modern requirements of digitalized production. Gain a decisive competitive advantage by switching to the cloud with a higher level of automation, increased integration and more flexibility.
Challenges
Planning and controlling of production in complex value chains
Operating a flexible IT landscape in a constantly changing environment
Reduction of tied-up capital because of unnecessary large stocks
Fast and flexible production and delivery of sales orders
Forecast customer requirements
Automation of material requirements and leveling of production capacities
Highlights of the solution
End-to-end planning and accounting of sales orders
Responsive and efficient manufacturing
Mapping of flexible and real-time monitored production
Automation of processes through detection of critical situations
Transparent resource monitoring and networked production
Integrated finance data with real-time postings in financial accounting
Integrated finance reports and business analyses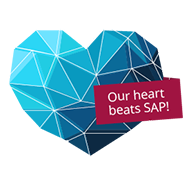 Do you have any questions?
Service scope
Order processing
Make-to-stock production
Make-to-order
Outlet sales
Drop shipment
Customer return processing
Procurement process
Material requirements planning
Leveling of production capacities
Quality assurance
Cash and bank management
Financial and book closing
Reporting
How can we assist you on your way to the Component Manufacturer SAP S/4HANA Cloud®?