The cloud-based ERP solution for financial accounting
With the development of SAP S/4HANA cloud, which is based on significantly simplified data structures and a multitude of innovations, SAP has created latest generation software that can meet the challenges of digitalization and the market trends of the 21st century.

With the Finance starter package , you get a comprehensive, cloud-based ERP solution for financial accounting in the digital age. Gain a decisive competitive advantage by moving to the cloud by increasing the flexibility, agility and speed of your processes, thereby generating maximum business value.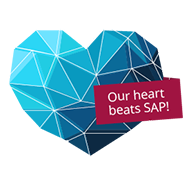 Do you have any questions?
Challenges
Changes in customer preferences
Delayed analysis and access to reliable key figures
Increasing fluctuations owing to unstable exchange rates
Time-consuming and complicated business accounting, finance procedures and reporting
No user-friendly interfaces Increasing complexity in regulatory requirements
Achieving necessary transparency and compliance in financial management
Service scope
Accounting and financial closings
Accounts receivable
Accounts payable
Asset accounting
Mapping of assets under construction process
Parallel value approaches
Monitoring goods and invoice receipts
Basic credit management
Cash journal
Cash and bank management
Actual costing
Overhead cost controlling
Standard costing
Financial planning and analysis
Analytical Fiori apps
Highlights of the solution
All relevant business data is collected in a central data table "Single Source of Truth"
Uniform view of all financial and operational data
Cost management and profitability analysis
Standardization, flexibility and harmonization of finance processes
Consistent transparency in the finance management and real-time profit and loss statement
Simpler and faster period-end closing
Integrated reporting incl. dashboards and graphics
How can we assist you on your way to the Finance SAP S/4HANA Cloud® starter package?