Module "Skill management":
Capture and update skills and experience
msg.ProfileMap uses machine learning methods and existing data to significantly reduce the effort required to record skills and experience. The basis for automating skill maintenance is a semantic ontology for entity extraction. This Named Entity Recognition (NER) model forms the basis for relationship and event extraction.
Skill management uses a learning system with a dynamically expanding skills database. Each document processed - whether an enquiry, CV, project description or offer - expands the text recognition model.
Instead of regularly querying skills from employees using a predefined catalogue, msg.ProfileMap learns to capture them from comparative profiles, project histories and free-text descriptions. Ontology-based Named Entity Recognition is not only able to recognize skills and competences from texts and assign them to the employee's skill profile. The underlying knowledge graph is also independently able to assign the identified competences to their thematic, professional or technical context. If a relevant term is not recognized, the user can mark it for data curation.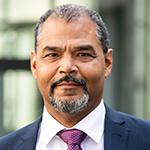 Recardo Jackson
Executive Vice President
Business Intelligence
Test & Quality Management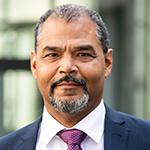 Recardo Jackson
Executive Vice President
Business Intelligence
Test & Quality Management