Logistics - Optimize, simplify and expedite
From purchasing and production, all the way to distribution – the process itself must work. Maintaining a clear overview of your flow of goods, and thus being able to control material movements within your company, is a decisive factor. Keep your inventory volumes manageable and automate your inventory processes for optimal production planning and management. Even knowing the condition of your facilities and systems, so you can introduce maintenance measures early on, is a decisive cost factor for your company.
You can also benefit from the ability to handle certain segments of the process from a mobile application, in order to help your employees in their day-to-day work, while also increasing process speeds.
Our focus is on optimizing your business processes. We help you optimally coordinate your logistics processes and implement the solution that is right for you.
Contact us about scheduling your first analysis workshop!
Get in touch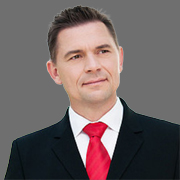 Ralf Heislmeier
Business Development
Manufacturing