Immediate help from msg:

We help you reliably manage the flood of inquiries you receive.

The uncertainty felt by customers, partners and employees concerning the Corona virus remains high. Administrative assistants and receptionists continue to receive many phone calls every day with inquiries, resulting in long hold times or inadequate information. The current situation is extremely challenging for all of us and is pushing us all to the limit.
Increase the number, speed and reliability of your answers.
Since so many questions are similar in nature, you can easily employ a chatbot to provide initial advice. With the msg.COVID-19 bot, the majority of the most common questions being asked can be immediately answered in a chat window right on your website– and the process is fully automated. When answering user inquiries, the AI used for the msg bot accesses the latest information available, using information from official sources only: including the websites of the John Hopkins University, the German Federal Ministry of Health, as well as emergency medical service info sites (the 116117 hotline).
Optimize how you answer questions.
Integrating the bot into a website does not involve a complex implementation process. The msg.COVID-19 bot can be quickly put into operation on any website in just a few clicks.
Use your resources wisely.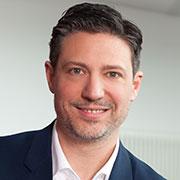 Holger Hornik
Head of Artificial Intelligence & Data Analytics
msg offers technical assistance! Free of charge.
What the info bot can do for you:
Answer individual questions using the latest information available
Access official sources, such as:
- Johns Hopkins University
- German Federal Ministry of Health (BMG)
- Emergency medical service info sites (the 116117 hotline)
Other add-on functions:
Accessibility through telephone integration
Adaptable to your corporate design and your web services
Integration of custom and local information, orders and pandemic plans
Immediate added value for everyone:
Easy access to current and quality-assured information
Immediate answers thanks to 24/7 availability
Easing of the burden on your call/service centers
Automatic updating of first-hand information
High scalability (multi-channel support)
Modular and custom expansion possible
Ready for direct integration into your website
Direct access to the msg.COVID-19 bot
A sample code for integration of the open version is provided free of charge.
Use is permitted following a fair use policy.
Please understand that this requires the collection of a minimum amount of your data.