Catena-X is in the beta phase
With the beta phase currently underway, Catena-X is reaching the next important milestone on its way to becoming the first open, sovereign and collaborative data ecosystem with a focus on the automotive supply chain. Catena-X is currently challenging suppliers in particular – there are still uncertainties and question marks. What is needed here is availability of information and orientation. During the current beta phase, a broader set of interested parties will be given the opportunity to gain experience with the network and exchange data with other companies in the context of initial use cases. The current focus is primarily on topics that increase efficiency in the supply chain, e.g., through faster response options in quality management or topics that address the need in the context of sustainability in terms of content and regulation.
With a subsequent go-live, Catena-X will gain further relevance with a view to 2024 – and will lead to a need for action in the supplier industry. Here, it is important to plan early and to initiate the necessary steps.
As member of Catena-X, msg is actively involved in shaping the network and already has extensive experience in helping companies get started with Catena-X. msg is one of the first consulting providers with an offer on the marketplace of the operating company Cofinity-X.
You are interested in Catena-X but cannot yet assess the opportunities, potentials and required actions?
We help you to understand the basics and interrelationships with workshops tailored to your individual needs. We look at the basic principles of sovereign ecosystems, use cases in Catena-X, and also the organization and roles and the technical basics. We are here to help you to prepare the necessary decisions for your company and to define the required steps. Based on your specific conditions, we select suitable technical solutions together with you.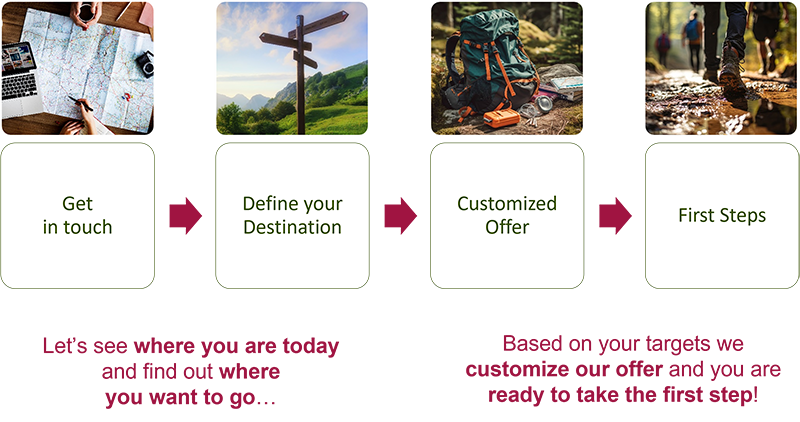 You are informed about Catena- X and have understood the solution, but are looking for concrete help for the technical onboarding up to the integration into your own systems and data chains?
We design the technical solutions with you, from the technology selection, definition of the architecture to the specific implementation. Regardless of whether it is just an initial exchange of data or the establishment of complete data chains all the way to your company's backend systems. We help you to design the necessary specialist processes and to prepare your organization for the new processes.
You are looking for a suitable offer for your first steps in Catena-X? Get in touch. In a first appointment, we will make a site assessment and, on the basis of this, we will put together a suitable offer especially for your needs.


Do you have any questions about Catena-X? Then arrange a free virtual initial consultation today.